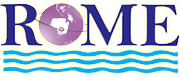 Mechanic (MDPG02 Nov2020 04)
Royal Ocean Marine
North Region, Singapore

Permanent
Full-time
Operation and maintenance of all rotating equipment such as compressors, generators, platform cranes, pumps, winches, etc. in accordance with the manufacturer's recommendations. Monitor control panels, shutdown devices, liquid levels, flow rates, temperatures, etc. to keep them within the designed operating range.
Inspect, troubleshoot, and repair platform mechanical equipment according to applicable company requirements and OEM specifications. This includes, but is not limited to, reciprocating compressors, gas and diesel engines and generators and pumps.
Repair and replace seals and properly align shafts in various types of pumps including, but not limited to, centrifugal, water, chemical or crude oil pumps; submersible pumps and injection pumps
Check and set mechanical clearances to comply with OEM specified tolerances using dial test indicators, feeler gauges micrometers, calipers, strain gauges, deflection gauge, etc...
Perform all preventative maintenance in accordance with applicable company procedures.
Record all maintained data in proper logs or maintenance records.
Monitor operating parameters on equipment; make adjustments, report unusual conditions to platform supervisor.
Requirements

- Good knowledge of Hydraulic System or engine repair experience (i.e. pumps, valves, motors, engines)

- Minimum experience: prior experience in handling Hydraulic systems such as engine, vales, pumps and motors.

Ability to work onboard the vessels will be advantageous

Benefits

Chan Chee Meng

07C3069

R1110620

Workable