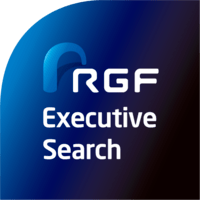 Investment Advisor
RGF Executive Search
Singapore

Permanent
Full-time
Location:

Salary: Open

Industry:

Sub-industry:

Function:

Job Description

A career that supports Financial Health.

Whether you are just starting your career or an experienced professional seeking for a career change.

If you are looking for an entrepreneurial role with work flexibility and unlimited income potential, join us to discover more about the career as an Investment Advisor.

Our Client:

A leading Financial Advisory company.
Our Client is currently looking for an Investment Advisor to help us expand their business and further improve the quality life of their customers.
The Responsibilities:
Help clients with financial planning such as retirement, education, and investments with their full-set products
Review and follow up with clients on a regular basis
Prepare financial document summaries, investment performance report and income projections for clients
Build and maintain long lasting relationships with both new and existing clients
The Requirements:
Diploma or degree holder
Attain CMFAS certifications: M5, M9, M9A and HI (Examination fees will be covered for successful candidates who do not have these certificates)
Candidates without relevant experience are welcome to apply
Strong communication and interpersonal skills
The ability to excel under pressure amid demanding deadlines
Job Benefits:
Flexible working hours and working environment
Opportunity to earn unlimited income
Training and professional development
Annual sponsored overseas trips for qualifying Investment Advisors
Strengths:

Multiple existing prospecting platforms
Our client's dedicated managers will constantly be there to guide you through your developmental journey
Other Information:
Location: City

Disclaimer: The Company complies with the Tripartite Guidelines on Fair Employment Practices (TGFEP), including the prevailing guidelines on recruitment. All qualified applicants will be considered for the position regardless of their age, race, religion, nationality, marital status, or family responsibilities. A more detailed discussion of the TGFEP is available on the Tripartite Alliance for Fair and Progressive Employment Practices (TAFEP) website at https://www.tal.sg/tafep.

RGF Executive Search