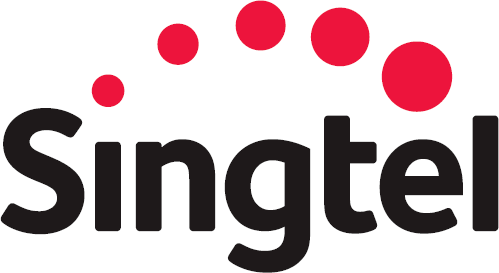 Assistant General Counsel
Singtel
Singapore

Permanent
Full-time
Singapore, Singapore

Company: Singtel

This role supports two very active and dynamic business units spearheading Singtel's new digital businesses and digital transformation, Consumer and International Group. It will also be supporting Singtel Group wide projects.

We are looking for a subject matter expert especially in new business areas and gravitas required to advice and influence stakeholders, including those in the senior leadership team.

Responsibilities
To provide sound legal advice in a fast paced and dynamic working environment to business units
Drafting, reviewing and negotiating independently a wide variety of commercial agreements with suppliers, partners and distributors such as electricity – consumer home, consumer digital and digital group (insurance deals, wellness programmes, collaborations – promotions and rewards programmes)
Advising and structuring new and existing businesses, in a manner that complies with financial and new digital laws in Singapore and overseas. (e.g. structuring VIA Connects)
Being a strategic business partner to Business Unit clients. Being across their business plans and preemptively managing expectations
Provide legal education and trainings to business units
Manage disputes and litigations
Management of external legal counsel, including instructing them and managing external legal costs.
Overseeing all m-Finance and Insurance Collaboration Work – with supervisory oversight on 1 lawyer and 2 contract managers within the International Group
Compliance and project management work. e.g. Privacy/Security Compliance work at Group level, including reporting requirements to the various regulatory authorities such as IMDA, PDPC, MAS, Cyber Security authorities and the Police.
The Ideal Candidate
A good Law Degree from recognized university and preferably be admitted to the Singapore Bar
An Advocate and Solicitor of the Supreme Court of Singapore with at least 10 years' post-qualifying experience in a leading law firm or in the legal department of a major company
Excellent knowledge of local laws and regulations with particular emphasis on Payment Services Act (m-Finance), insurance, Intellectual Property, Privacy, Competition and Consumer Protection Laws
Strong legal/contract analytical skills with a good eye for detail and sound knowledge of general corporate and contract law
Previous exposure in Insurance, finance and TMT/ICT related industries
Strong interpersonal skills demonstrated by the ability to interact with all levels of management
Must be able to work in a dynamic and fast paced environment, and to meet critical deadlines
Must be able to work independently as a legal professional and custodian of the company's policies and as well as working collaboratively as part of a team
Able to supervise and mentor junior lawyers
Singtel